News
Fabricast anniversary 1986 - 2016
Fabricast is proud to announce our 30th Anniversary this year. Whilst the business roots went back a few years before 1986, the business became formally incorporated as Fabricast Group Ltd in that momentous year.
The company has steadily grown over three decades, with the products and services expanding considerably. Today, Fabricast Group Ltd is a leading independent manufacturer of metal castings, heat exchangers, specialist fabrication and a major distributor of multi metals, engineering & industrial plastics, architectural, sign and retail display materials.
We thank our customers, colleagues and friends for their support over the thirty years and look forward to working with you into the future.
Best wishes The Fabricast Team
---
Designers and Signmakers are Switching to Altuglas® Night & Day Plastics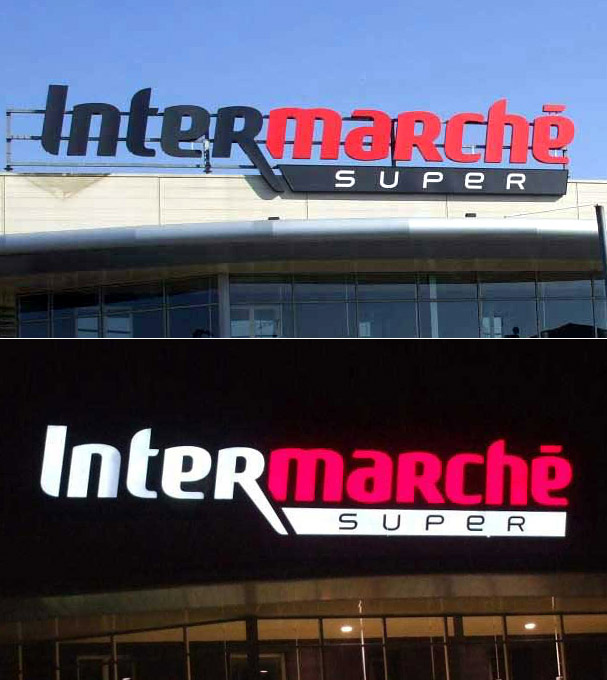 Designers and Signmakers are Switching to Altuglas® Night & Day Plastics Altuglas® Night & Day has a magic "2 in 1" effect through day and night. Black acrylic visible during the day switches to white when illuminated at night providing stunning results around the clock. Colour options available are: black/white, grey/white, green/white and blue/white.
Altuglas® Night & Day resists to UV and atmospheric agents, it is easily thermoformed and lends itself to forms of complex designs. This versatile material allows designers the ability to create the future of interior and exterior concepts with light.
For more information about Altuglas® Night & Day please call 01482 327944 or click here: Find out more about our Signage Materials Supply
---
Fabricast see surge in "Ornate Castings Services"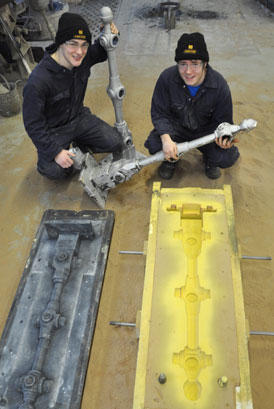 Fabricast Engineering Group foundry division recently received orders for their largest quantity to date of ornate seafront cast bollards, destined for the resort of Whitby in North Yorkshire, much of which will be used to replace those damaged in the recent winter storms.
Fabricast Manufacturing and Support Engineer Chris Sarel said,
"We were delighted to receive the order for our foundry and believe our production process is the reason we were chosen. Our traditional craft foundry operates with non-ferrous alloys, giving superior performance wherever an atmosphere is high in moisture. It is also ideally suited to short and medium ornate casting runs such as seaside bollards featuring high quality detailed decoration and ornament such as Council Borough crests and acorn capping."
"Our service covers every step from patterns to installation-ready castings. Our pattern shop produces bespoke moulds and though the current focus is on replacing Victorian cast ironwork, we have a long tradition of supplying Aluminium and Bronze castings for a wide range of projects."